Frank Garvan, Dept of Math, University of Florida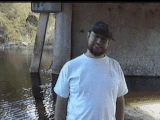 ---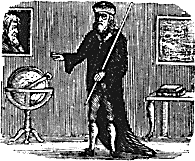 MY CLASSES:
---
PEOPLE
---
---
UF LIB LINK TO CURRENT CONTENTS
---
A MOVIE
THE TIME
---
---
CURRENT WEATHER FOR GAINESVILLE
---
MAPLE V

The University of Florida has a site license for Maple V (Release 4). Students, staff and faculty may download a copy of MAPLE for home use. Other uses are available for a modest fee.
---
NETSCAPE

The University of Florida has a site license for Netscape. Students and Faculty may download a copy Netscape Navigator Gold and Netscape Communicator. If you do not want to spend the time downloading these programs, then you can obtain these programs on CD for a nominal fee from the UF Bookstore's Technology HUB. These programs are included on the UF Software CD. This CD (at the time of its creation) will always contain the latest version of Netscape. CIRCA makes an effort to update this CD in a timely manner.
---
Santa click here for Maggie's xmas list.
---
FAMILY PHOTES
A New and Rather Large Funky Stick Insect
Created by F.G. Garvan
(frank@math.ufl.edu) on Saturday, April 1, 1995.
Last update made Thu Feb 11 12:13:44 EST 1999.
---

frank@math.ufl.edu

Math Dept. (University of Florida) Home Page
JAVA TEST